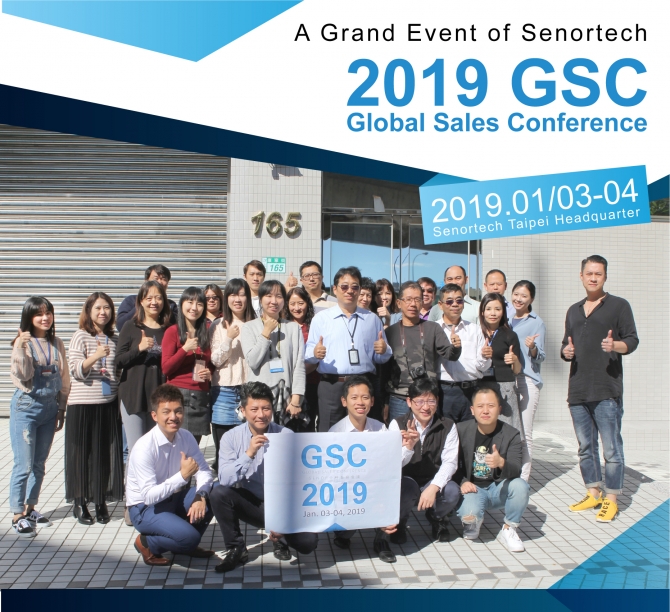 SENOR Global Sales Conference (GSC) was held in the Headquarter,
Taipei in 3-4 Jan 2019.
We invited all excellent sales partner from brand office Australia,
Shanghai, USA and Netherland.
In this year, the propose of the GSC is not merely for new product
roadmap update but an excellent opportunity for our partner to
share their successful experience and to learn different knowledge from
different market regions. We also highly appreciated that our special guest
from Indonesia has contributed his fruitful experience.