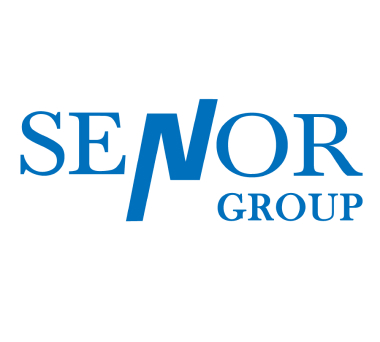 Established in 1990, SENOR was founded from a desire to lead the POS industry in innovating Touch Screen Solutions. Since then, our first all-in-one ROBOT POS launched worldwide in 1999, and our sophisticated design team have continued to raise the innovation bar, while providing quality products and services that is efficient, convenient and reliable.
Our promise is to meet and understand the needs of all industries, by building strong relationships with our partners and clients.
Quality

We run all SENOR POS series through stringent testing, ensuring they achieve a minimum of IP43 rating certification of dust proof and water resistance, with many at IP66. No matter the environment, be it hospitality, retail or industrial, we are committed to provide the best performance with our POS.

Reliability

Our terminals are designed with the user in mind, so you can be sure that we have built our SENOR POS to meet high standards to fulfil all our users' needs.

Safety

We are dedicated to improving the ergonomics of our terminals, to provide a safe and comfortable operation to our users.
Company History and Growth
As we grow, we have established branch offices in key markets in the Asian, Australasian, Europe and American regions. Our range of products continue to expand, including AIO touch POS terminals, self-service kiosks, panel PCs, monitors and related peripherals, with several the recipient of industry awards ( Red Dot Design Award, iF DESIGN AWARD, Taiwan Excellence Award).
Our Milestone
2000
Our first global venture via SENOR Australia
2001
SENOR South San Francisco was established to service the NA region
2004
SENOR Shanghai began serving the Grand China Area
2008
SENOR Venlo in Netherlands
2010
SRENO TECH INC. in Taiwan
To date, our products have been introduced to nearly one hundred countries. We are excited to have you join us as we continue to grow.
The blue colored areas highlight the countries we have successfully introduced.