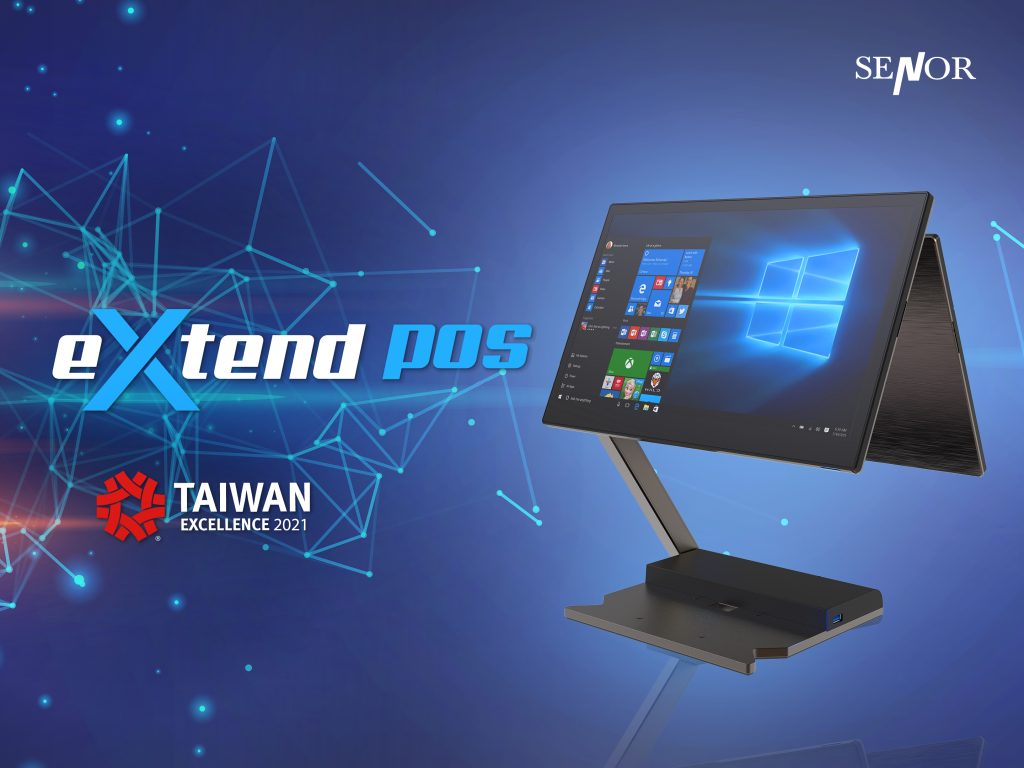 eXtend POS wins 2021 Taiwan Excellence Award
X5 is a light and compact POS giving the user the best solution for countertop or wall-mounted operation.
The X5 is reflection of SENOR' s future vision of the POS with stylish features and innovation design. X5 combination of the slim and sleek look differentiates itself from the traditional POS solutions offered in the market today.
The design of the 10mm paper-thin 15.6″ widescreen display endure simplicity height and angle adjustment based on different operating situation. X series look stylish and modern, which extendable design concept is space-saving and reduced packaging materials.
X5 offer a seamless integration for a variety of peripheral modules, especially the 15.6″ customer display built-in USB ports into various self-service applications, such as scanners, Smart Card Reader or RFID. Peripherals can be added to the system with USB ports without any screws.
⇒ https://www.senortech.com/product_taxonomy/x-series/
⇒ 台灣精品 Taiwan Excellence – Official